---
What is Apurinã rapé and where does it come from?
Apurinã rapé, also known as Apurinã snuff, is a type of tobacco free snuff powder that is used for medicinal and spiritual purposes by the Apurinã people, an indigenous group who live in the Amazon rainforest of Brazil. Their rapé is made from dried awiry leaves, and is administered through the nostrils using a pipe or applicator.
The Apurinã people believe that the use of rapé helps to facilitate communication with the spirit world, promote physical and emotional well-being, and provide protection against negative energies. The practice of using rapé is an important part of their cultural and spiritual traditions.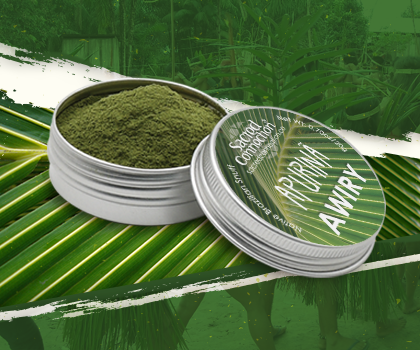 In recent years, the use of rapé has gained popularity among non-indigenous people as well, and it is now used in various healing and spiritual practices around the world. However, it is important to approach the use of rapé with respect and caution, as it is a powerful substance that can have both positive and negative effects on the body and mind.
BROWSE OUR CATEGORIES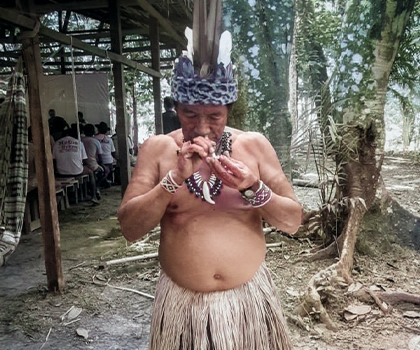 The Apurinã snuff's differentials
The Awiry tobacco used by the Apurinã people is not fermented or heated; instead, it is allowed to dry naturally while retaining its green color. Once dried, the Awiry is ground up without being mixed with ashes, resulting in a raw and potent form of Rapé.
Unlike most Indigenous Rapés, which are blown using a Kuripe or a Tepi, the Apurinã Awiry is inhaled through a tube. This method is also used by some tribes that use Yopo, where they take some of the powder in their hand and sniff it through a bone or a wild bamboo tube. Naturally a Kuripe or Tepi can also be used.