---
Chilcuague a very personal experience
Known as the Root of Gold to certain native communities across Central and South America, the Helipsis longipes plant has been cultivated and appreciated for its potential in dealing with skin infections, buccal issues, and in the improvement of the digestive and respiratory systems' health..
This medicinal root that comes from a gorgeous wildflower is quite unique, and referred to as Chilcuague by the Mexican peoples that have made use of its properties since pre-hispanic eras. The plant itself can be found mainly around the Sierra Gorda area, in the highlands of Mexico, and there are records that show its use spanning from a culinary condiment all the way to an antiparasitic agent.
The main benefits associated both traditionally and medically to Chilcuague are analgesic, anesthetic, anti-ulcerative, and antibiotic effects. Academic research and studies conducted by health professionals have concluded, too, that the extract of this plant contains, primarily, an alkamide called affinin (spilanthol), which is a plant bioactive that promotes anti-inflammatory action.

Shop Online with Sacred Connection!
Sacred Connection offers easy and secure online shopping for traditional medicines sourced directly from Amazonian communities. Our own housebrand products are ethically and sustainably sourced, and produced under direct supervision with standardized recipes. We offer excellent customer service and fast, secure shipping.
Sacred Connection's product range includes sacred snuffs, Sananga eye drops, and more. We believe in making transformative medicines accessible to everyone at an unbeatable price.
Shop with us for authentic and powerful products that have been used for centuries in traditional Amazonian cultures, and experience spiritual, physical, and emotional healing.
Discover other kinds of natural healing
At Sacred Connection we believe in our mission of presenting our clients with bits and lessons of ancestral sacred knowledge shared with us by our partners of native communities across the globe. We believe that the power of Mother Earth should be deeply respected, so it can help us grow and heal in an organic and natural way that's beneficial to us and to the planet.Shamanic Snuff blends crafted by Kuntanawa hands. 
All our therapeutic and artisanal products are ethically sourced and handmade, and from the profit of the sales arises the opportunity for several villages to keep their sustainability and local productions going, sometimes even helping in the process of reforestation in some areas.
Join us in exploring the shamanic expertise, the beauty of indigenous handicraft, the elevating healing of the Forest, and the power of uniting our cultures!
Take a look at others sacred snuffs!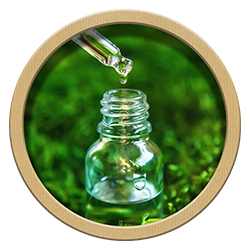 Oils
Our oils are versatile natural products with a wide range of applications, from ingestion to skincare. See more...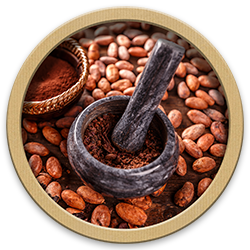 Cacao
Cacao products such as cocoa honey, butter, and raw powder have gained popularity due to their versatility like health benefits or for ceremonial use. See more...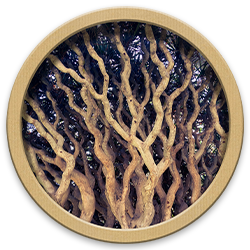 Natural Extracts
Our natural extracts are highly concentrated plant compounds that can offer various health benefits and medicinal properties. See more...