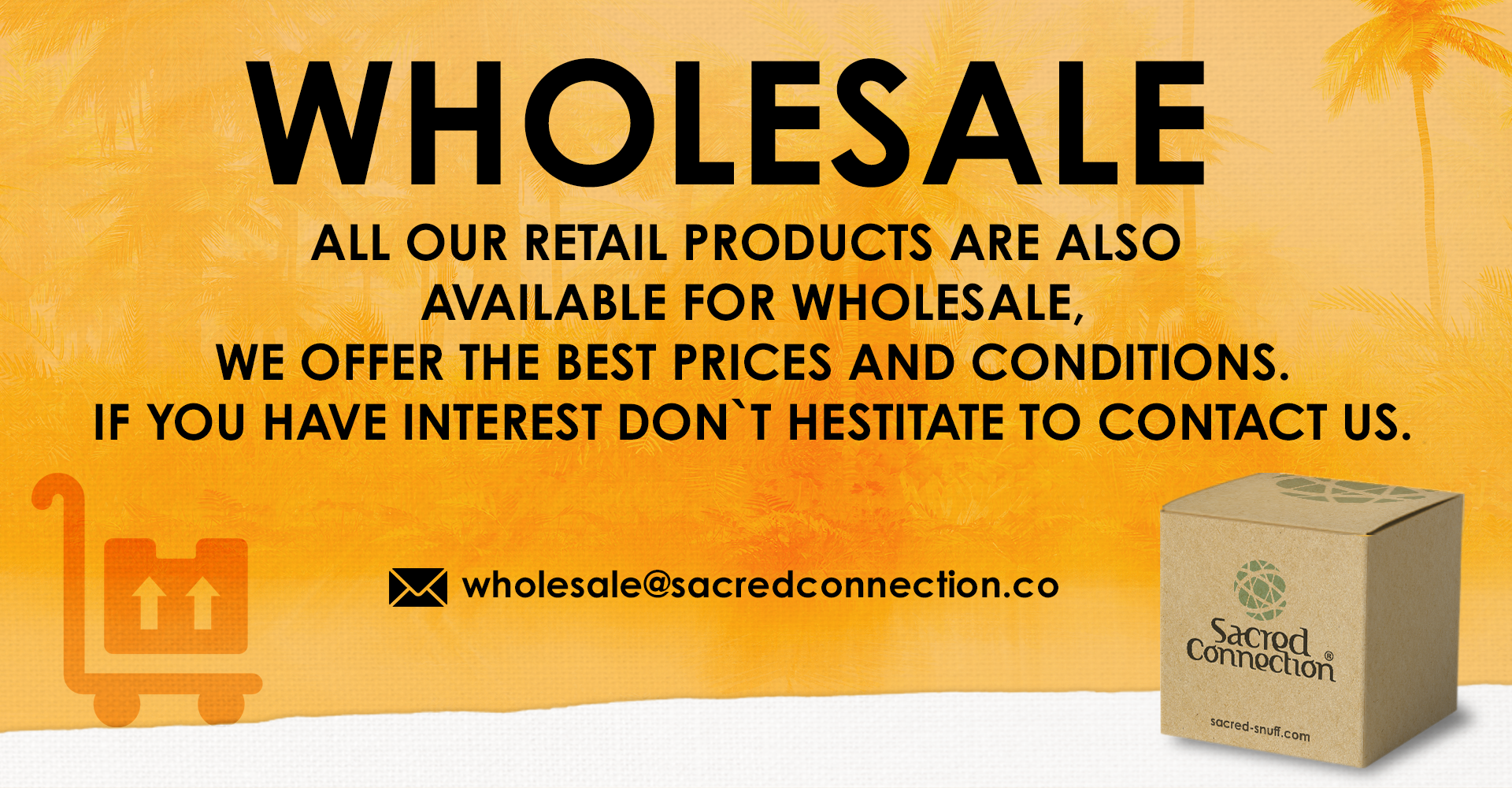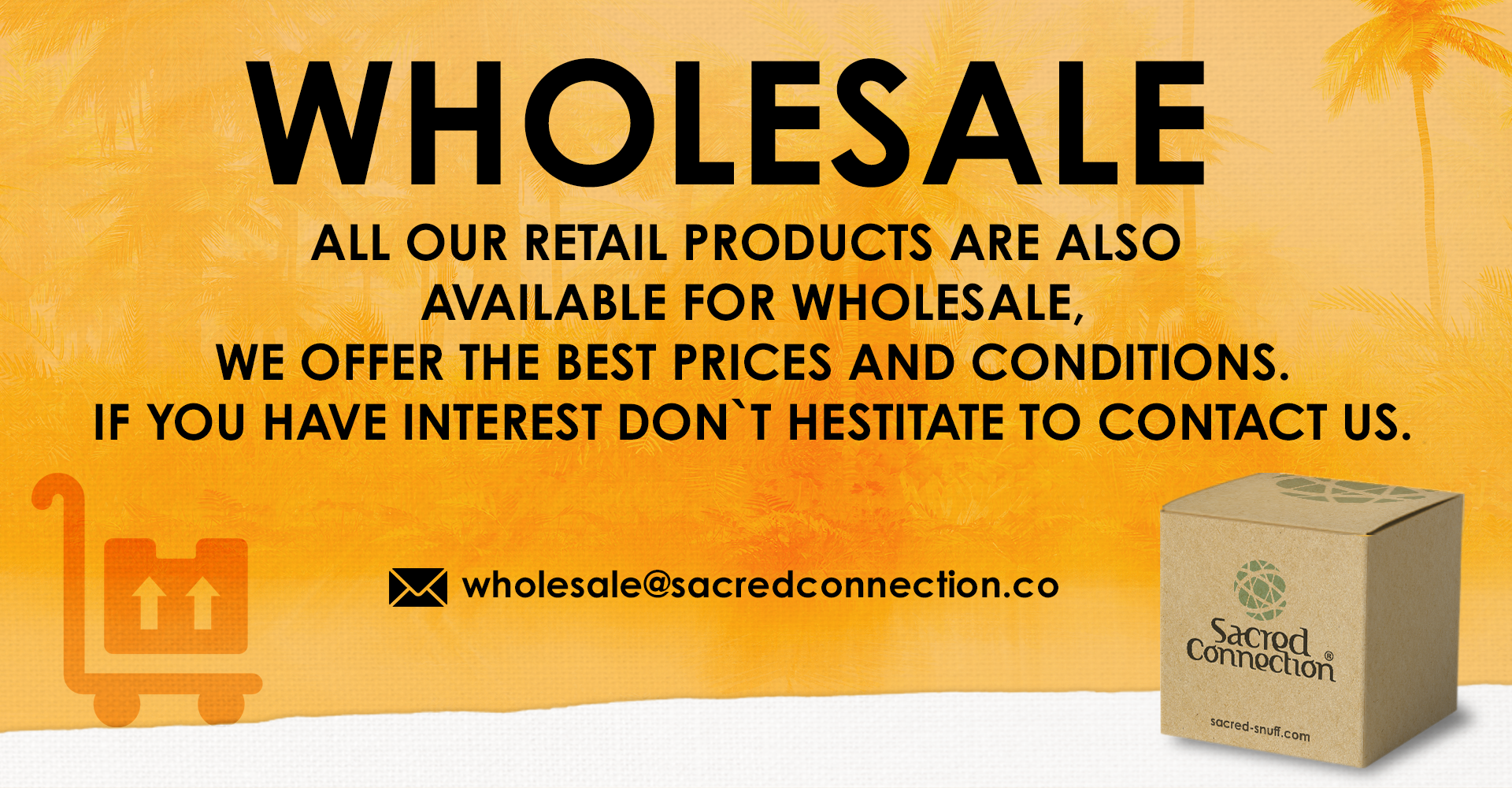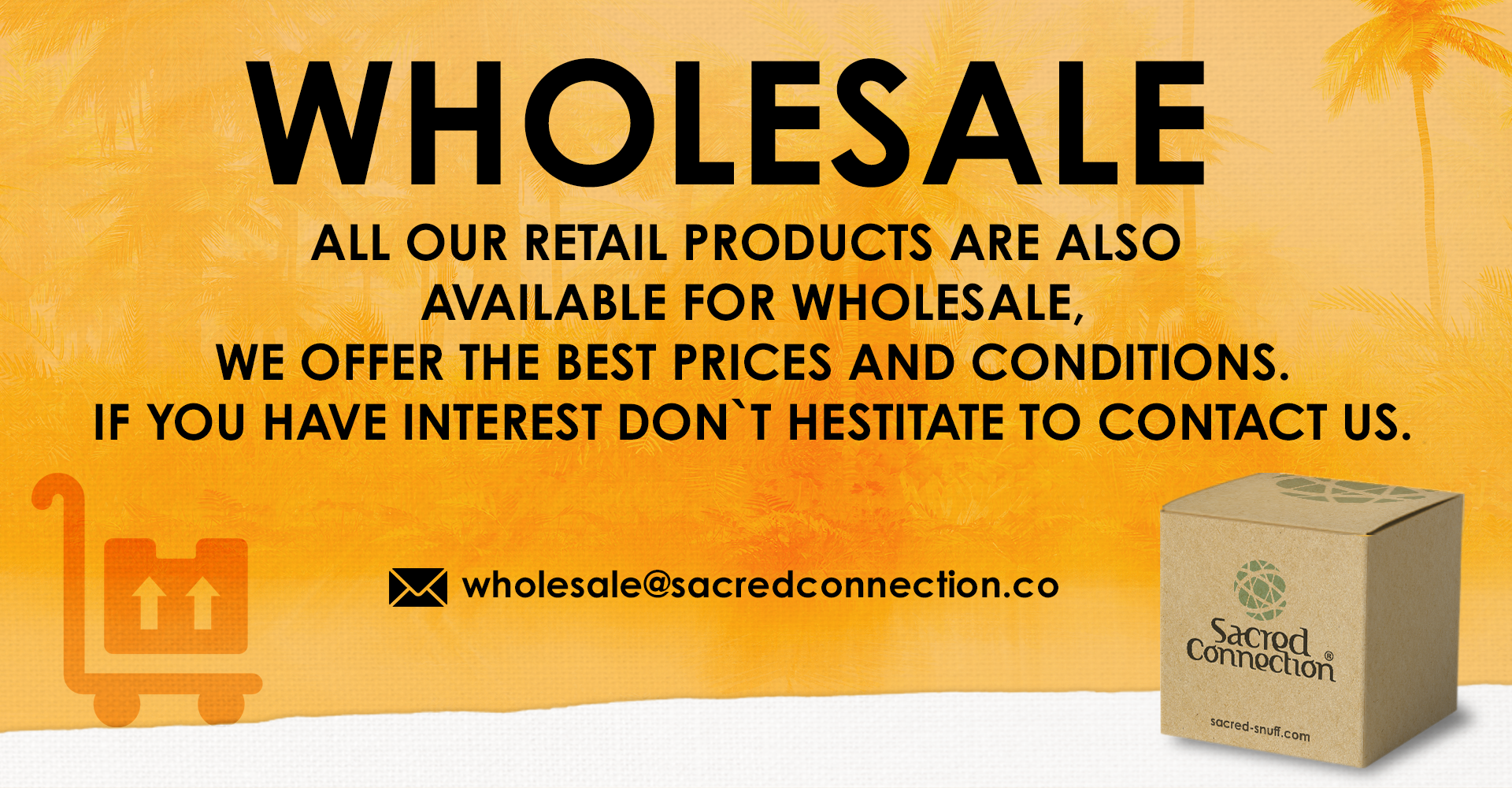 Wholesale
At Sacred Connection, we work directly in cooperation with our partners from the Amazonian tribes and other forest dwellers that produce our products. By doing that, we are able to support local communities that live deep in the rainforest.
For us, it is not just about creating a business through sustainable fair trade.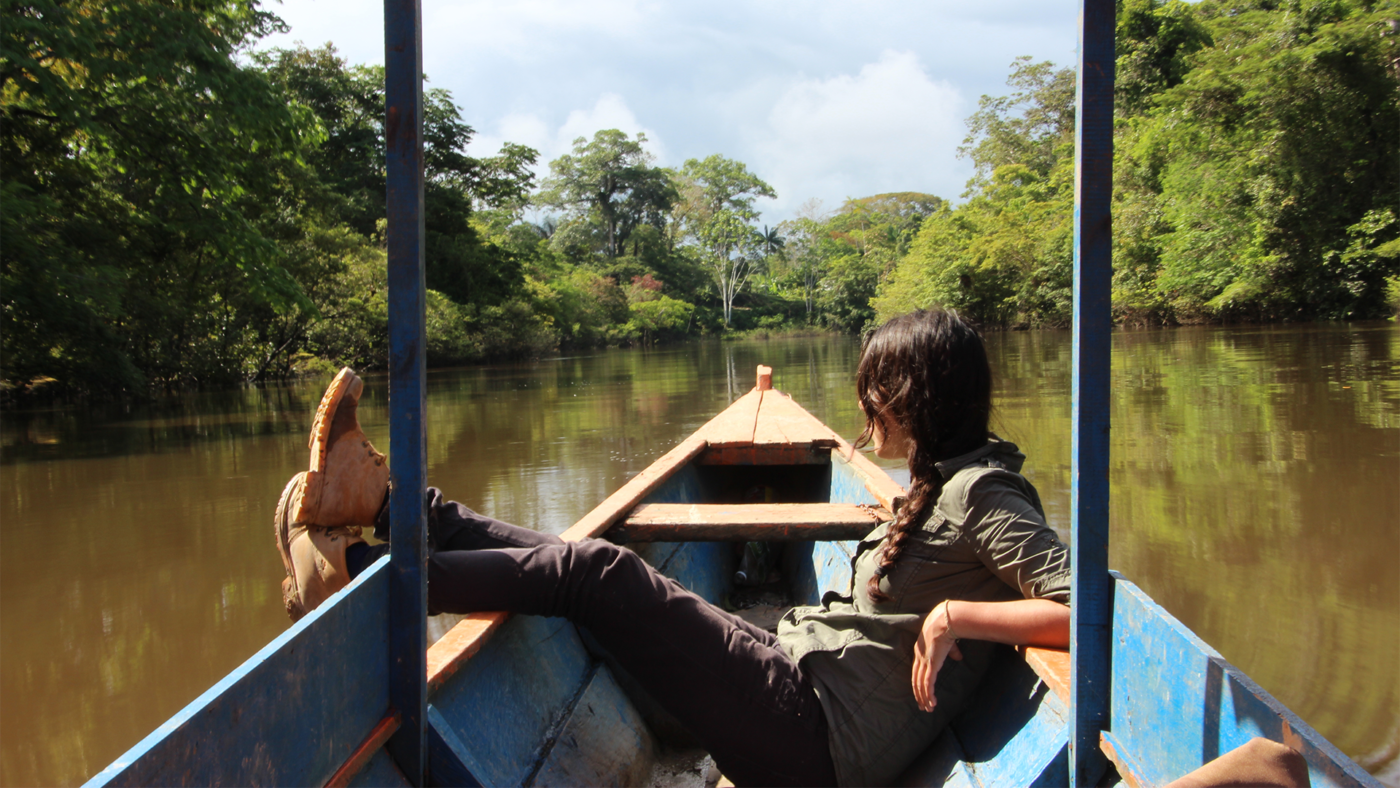 We like to make a difference, to be supportive of the community and the land that has given us so much. How do we do that? By supporting projects in partnership with international clients and associates. We've engaged in initiatives such as planting agroforestry with the Yawanawa people, building a community space with the Katukina, collecting children's clothes for the community and even digging a well to get water.
For the past ten years, Sacred Connection has been proudly supplying some of the biggest sacred medicine platforms, private retailers and sacred medicine groups all around the world.
We do our best to spread the sacred connection and medicine of the Amazon forest with the rest of the planet. We believe everyone deserves to benefit from such abundance of natural medicine from the biggest forest and living organism on Earth. All the products displayed in our website are available to purchase for wholesale, bulk or prepacked. In addition to what we have online, there are many more options available in our company's partners in Brazil.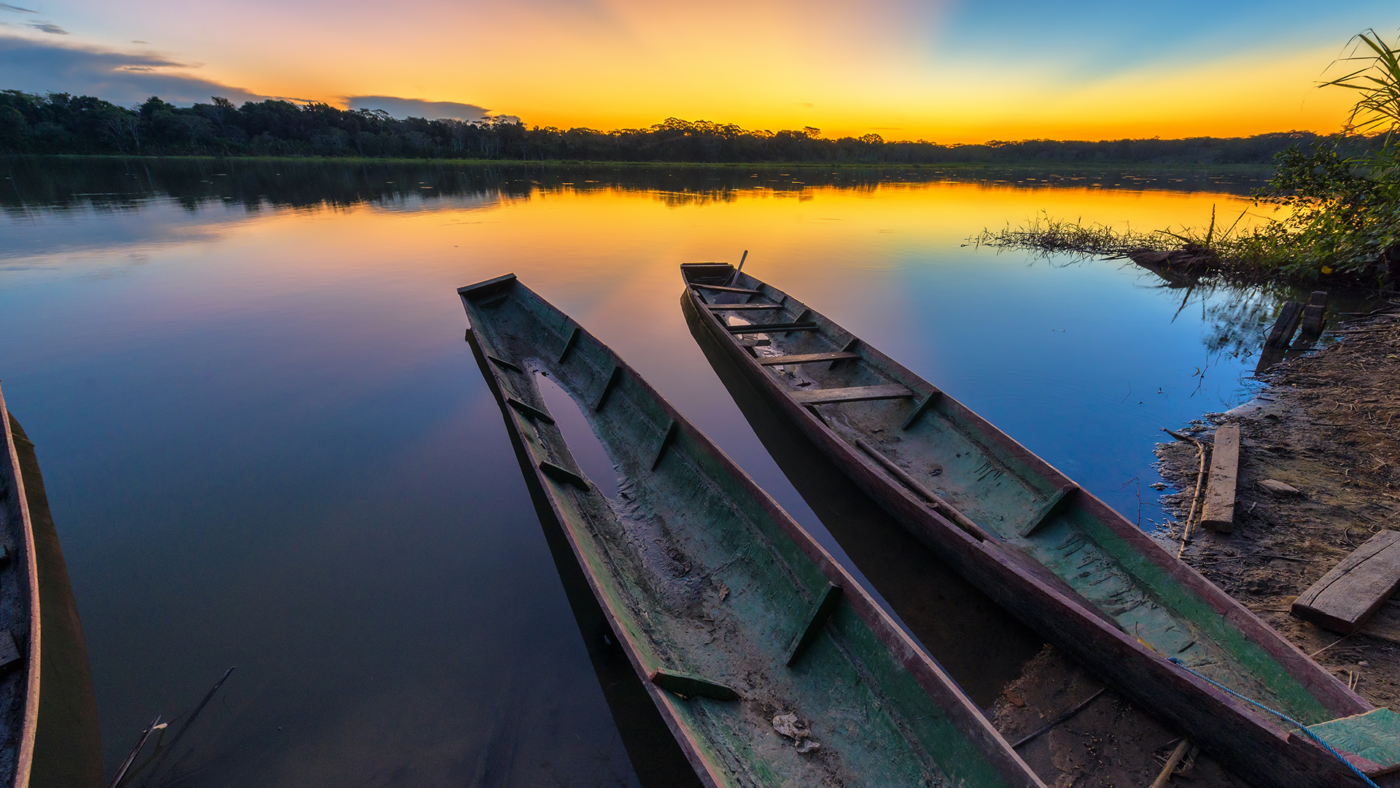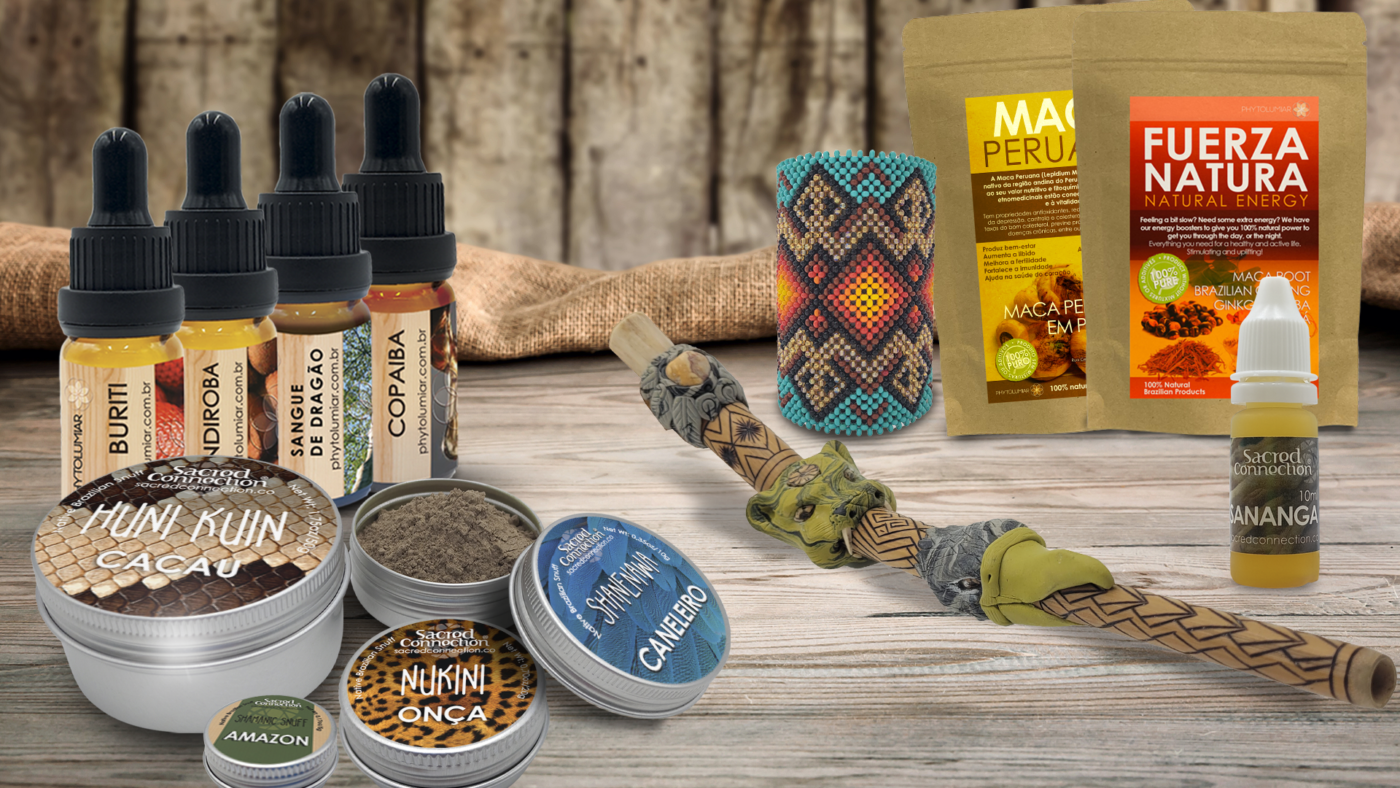 We currently have about 100 varieties of Rapé in stock. Most of our products come from the tribes in the Amazon Forest, but we also have a fine Shamanic Snuff selection produced by our Brazilian partners at Medicina Sagrada for a great value. We have Rapé paraphernalia such as Kuripes, Tepis and snuff containers. There is also Sananga in different forms from dry and concentrated to fresh from the tribes.
At Sacred Connection, we also have a great incenses variety, from pure resins to sticks and smudges. Along with the ceremonial products, we also have our own plant-based superfood and supplements line, Phytolumiar, where we offer the best solutions on physical health for Brazilians and people around the world.
If you're interested in a wholesale purchase, we can provide prices, conditions and any information you need via our e-mail: [email protected]. Now, If you're interested in becoming a Sacred Connection partner, we have an affiliate program where you can create your account in simple steps and sell our products to your family, friends and your whole network.
By joining our affiliate program, you can share your own link on your website and other platforms and whatever purchase made using the link, you will get a commission in return based on the amount sold. Want to join us and make this partnership official? We can help you! To learn more about our affiliate program and wholesale information, e-mail us at [email protected], and we will get back to you soon! We can't wait to have you on board.