More about Kuntanawa Jarina Rapé
This Rapé from the Kuntanawa tradition contains Sabia Mapacho and the finest Tsunu ashes from the upper Jurua region. Tsunu gives strenght and stamina, it helps with stability. Hapé heats the body and as such expels toxins, just don't over do it.
Jarina seeds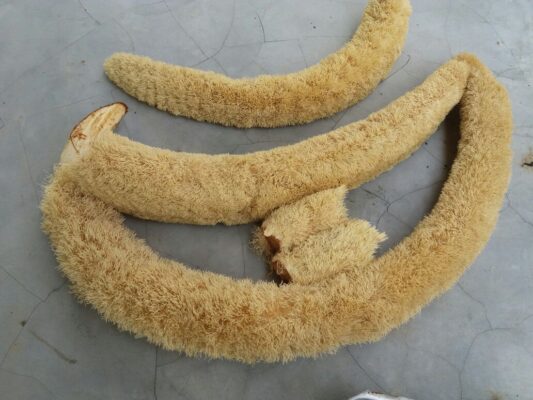 It is blended with the flowers of a palm tree called Jarina or Phytelephas aequatorialis. Jarina also goes by the name Tagua. The seeds of the Jarina palm tree are popularly known as vegetable ivory and are used in many handicrafts from the region. Vegetable Ivory is a sustainable and botanical alternative to "real" Ivory. Its texture and even its colour are very similar to animal ivory.
Jarina Flowers for Kuntanawa Rapé Snuff
The Jarina flower has a beautiful smell and for that reason they produce local floral waters with it. They are very volatile so it is an art to know how to preserve the scent. For this reason few people use it. Also the problem with flowers compared to leaves and seeds is that they usually flower only ones a year and to preserve the scent is an art, Our makers know how to and that is how we can supply this beautiful medicine year round.
In the words of our Kuntanawa Rapé Snuff maker:
"Jarina is a medicine full of secrets that only few people know how to work with. This medicine is used to send away negative energies, and brings equilibrium, a good direction, peace and tranquility on our path".
Kuntanawa
We are very thankful to our partners from the Kuntanawa tribe. They always bring is wonderful blends that with tome only get better.
Use with respect and care; it is a tobacco product and can be habit forming!